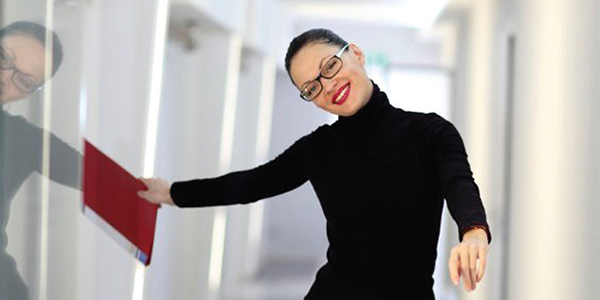 Leadership and Play a Perfect Combination
Executives and business owners tend to grow very serious, sometimes ever somber, depressed, anxious and boring during their years of leadership and business development. Yet, in my experience the most successful, joyful and profitgenerating leaders are the ones who believe play is a cornerstone of living and leading. Play is wildly underestimated as a means of achieving success and building a profitable enterprise.
"A leader is most nearly himself when he achieves the seriousness of a child at play." - Heraclitus
How would your business, career, life, attitude, emotions, and family or friend interactions change if you played, I mean truly played, a little every day? Do you even know how to play anymore? Or has it been "squeezed" out of you? What activities would you consider as play if you chose to give yourself permission to play again?
Some of my favorites include: playing practical jokes, jumping on the bed, skipping down the road or through the mall, jumping out from behind doors to scare people, traveling, dancing like a goof around my home (or anywhere that has good music), going to clothing stores and trying on the most outrageous outfits and taking photos, playing with children, playing board games, rock climbing, tree climbing, snowboarding, trampoline bouncing ... Seriously, I will do anything that makes me feel like a kid at play. And guess what? I stay in great shape as an added benefit. I am a 40-year old woman-kid, and it's an extraordinary foundation from which to exist, lead, interact and love!
Take Action! Find Your Play
Make a list of 30 silly, fun, outrageous, risky, or crazy ways to play. Don't delay; make this list now or you may never do it.
Place one play item on your calendar each day for the next 30 days. Repeat easy items to make this action simple and doable, like dancing around your home or office. Make time for this; you deserve it.
I promise, adding play to your daily life will be one of the most rewarding habits you ever adopt. We are far too removed from our child-like innocence. Of course there are many reasons our innocence is interrupted, but we can reclaim it, revel in it, and find our fire for living, anytime we are willing.
Benefits Of Adding Play
Ignite creativity, passion, and inspired living
Create a joyful attitude toward life that will have your employees dying to follow your lead
Expand staff loyalty into business growth
Increase your energy
Maybe) lose a few of the pounds that your serious lifestyle has added to your waist or hips
These really are just a few benefits you will experience from learning to play again.
You'll soon be addicted to adventure and play (like ME) and miraculously, your company, team or department will begin performing better as. your level of play and joy increases.
---

Shawn Byler | www.intentionalinfluence.com
Dr. Byler is the founder of Intentional Influence, established in October, 1999. Her work as an entrepreneur, company leader, author, speaker, program and product developer and business coach has resulted in her national recognition as an expert in personal and professional development.