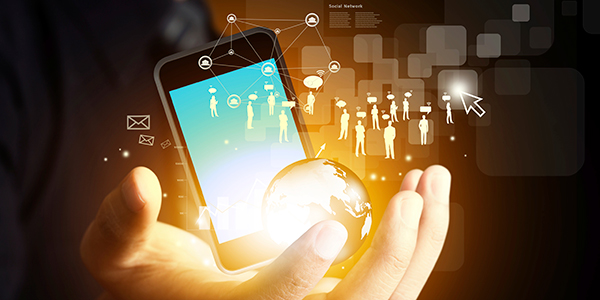 4 Apps to Nuture Your Company's Wellbeing
Looking to be inspired, to get motivated, to be more mindful this year? There's an app for that. You can apply these positive applications and ideas to your business in addition to your life. Start your year off right and keep the momentum going in positive ways with some of these sites, tools and apps that will help you focus your vision, motivate you, and move you to set intentions and follow through with them.
INTENT
Stating your intentions and sharing them with others can help you move forward with the things you want to do, big and small. This site was created by Malika Chopra, daughter of Deepak Chopra. The premise is that you can input your intention for each day or month or year and use social media to put it out there and get moral support and input. Build a community around intentions. www.Intent.com
Lift
As their site says: "Lift is a simple way to achieve any goal, track your progress, and get the support of your friends." Identify good habits you want to develop. Invite others to join you. Join in on other good habits. This can be personal such as meditate, banish negative talk or drink more water or even business oriented such as praise others more or make those weekly sales calls you tend to avoid. www.Lift.do
Toggl
Being mindful of where you are spending your time is to track it. Toggle is an easy-to-use web-based and mobile-based time tracker that also integrates with Basecamp, Quickbooks, Freshbooks, and more. Assign time as billable hours as needed. Create budgets for your time. (Desktop app for Mac, PC, Linux; iOS, Android, Google Gadget, Chrome app. FREE up to 5 people or $5/user per month.) www.Toggl.com
Do
Managing people, projects and tasks is always a challenge. Do.com is a project management and task organizing tool to help you track what you need to do each day and to assign work to others and track their progress. www.Do.com
BONUS
Give Back - A great way to attend to the wellbeing of your business is to give back to your community and good causes. One way to get involved online is through Good. The magazine Good has a collaborative online community where you can post and vote on ideas to do good in the world. Invite friends to join your efforts to do good and get inspired by others in the community. You can also participate in projects such asnominating a nonprofit for microfunding a. You don't have to be a nonprofit to infuse your business with good. Also check out Good Maker Challenges.
---

Aliza Sherman | www.mediaegg.com
Aliza Sherman is a web pioneer, award-winning author of 10 books including Social Media Engagement for Dummies and Mom, Incorporated, international speaker and digital strategist since 1992. Aliza provides high-level and strategic digital marketing consulting to companies and nonprofit organizations.