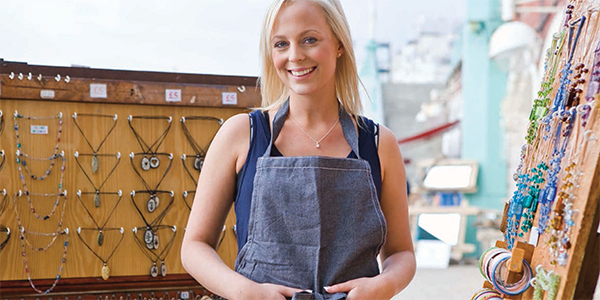 7 Must Do's to Accelerate Your Sales
Here's my top 7 tips to make sure this year you accelerate your growth through explosive sales results.
DECIDE, PLAN AND VISULAIZE YOUR OUTCOMES
The age old saying of 'fail to plan, plan to fail' comes to mind. If you haven't yet, decide what outcomes you wish to create this year, visualise them happening and then make a plan to achieve them. This should be broken down into monthly, weekly and daily actions. Constant visualisation (daily) will focus your mind and build your belief in them coming true.
How I do it: Every year I re-write my year plan in detail, which I then transfer into a 12 month plan for the business. This includes all of the high-level stuff such as new partnerships, new product launches, income per product or service but also all the itty bitty detail like when I'm publishing new blog posts and the social media around them! I actually put these daily and weekly actions onto a laminated 12 month plan on the wall of my office, which helps me visualise what needs doing. And I get a great deal of satisfaction when I can tick a task off.
OUTSOURCE OR DELEGATE
Anything that takes you away from strategic and income producing activities is zapping your time and energy. Those that reach the top (not just in sales) are all masters of delegation. Outsourcing is a great economical way of increasing your capacity without the heavy overheads of a traditional business model.
How I do it: I use tons of outsourcers as well as my own team. Outsourcers in my experience, because they are also running their own businesses, are hard-working, flexible and require low levels of micro-management. Every month, I find something else to delegate or pass on. Every time I do this I earn more money! The devil is in the detail, but you need to be able to elevate yourself to focus on the tasks that will enable your ultimate goals.
STREAMLINE YOUR IT
Is it time for a system and process review? In my experience most processes end up growing organically and every now and then it's worth taking a step back and reviewing how you manage your sales pipeline, customer acquisition and client relationships.
How I do it: We've just completed such a review in the business and realised we were using around 8 different pieces of software, many of which required manual integration to move clients through the system. I started by creating a matrix in a spreadsheet of all of the features and functionality we needed from our IT. I then slotted in which systems (or combination of systems) provided what we needed with their associated costs. Surprisingly the difference in cost between a system that gave us everything we need versus bolting together a ton of similar systems was plain to see, once we had it on paper. Time for an upgrade me thinks!
CLEAR OUT THE 'STUCK'OPPORTUNITIES
It maybe comforting to keep that 'big' opportunity listed in your pipeline, even if you've been looking at it for 6 months or more, but the harsh reality is that if you haven't had a conversation with them for 45 days….it ain't going anywhere fast. Better to clear them out and focus on generating new and qualified prospects.
How I do it: I do this not just every year but very couple of months. It doesn't mean that those opportunities won't come back round, but sometimes they need time to ripen on their own and constantly reviewing them or chasing them down actually has a detrimental effect both on the prospect and on yourself. Send them a pleasant email saying that clearly the timing isn't right for them right now and rather than keep bugging them you'll drop them a line intermittently, keep them on your newsletter list and to invite them to contact you again when their circumstances change. You'd be amazed how many opportunities come flying back in when you're brave enough to let them go.
IMPROVE
Review your performance and decide what you need to get better at. Research, prospecting, qualification, presenting, closing, managing your time, managing your ego?! Whatever it is, model others, read more, listen to tapes or enroll in courses. Another common trait of those that succeed is their constant willingness to persistently and relentlessly improve.
How I do it: As part of my overall yearly plan I also include time (and money) to invest in myself. I spend one day a month working with my own Mastermind group who are an invaluable source of knowledge, inspiration and support for me. I also have a mentor who shakes me up every now and then and I'm constantly reading and listening (and re-listening to CDs in my car). I attend at least 2 or 3 conferences a year and 1 residential training programme. Sometimes it only re-enforces what I already know, but no 0matter how small, I celebrate any new strategy, 0technique or skill that improves my own personal 0performance.
WHAT CAN YOU DO THIS YEAR TO CREATE MASSIVE RESULTS?
Is there a game changing client out there? A diversified market opportunity to bring a new product or service to an existing client base? A new geographical territory to be opened up? A new technology that can create leverage? Or just a MASSIVE shift in your own mindset? When you focus on success – opportunities are everywhere, so what's yours?
How I do it: I ask myself a series of strong questions. 'What opportunities do I need to create to achieve my ultimate outcomes?' …. and I love Darran William's question which I've blogged about previously 'What would the cleverest person in the world do, so how can I do one better?'
REVIEW YOUR PROGRESS - DAILY!
The main reason people fail to achieve their full potential is down to a lack of consistent and persistent action. Most people have the desire to succeed but lack the belief and discipline to follow through. It's your daily rituals that make the overall difference. Everyone knows that to maintain a level of physical fitness you must work-out regularly, so why would your sales 'fitness' be any different. If you only have a sales drive once a month, your results will reflect that. Make sales part of your daily activity.
How I do it:
I have habits that have formed over 22 years of working in sales, but every day I'm involved in some form of sales activity, whether it's talking to a customer, writing or delivering a proposal or sales presentation or closing a deal. I underpin this with daily visualization to keep me focused and every evening I ask myself 'Did I do my best today?'
---

Nicola Cook | www.nicolacook.com
Nicola Cook is an award winning entrepreneur and twice published international best-selling author on professional selling and personal & business growth. She is the Founder of Aurora Consulting and a Director of Lara Morgan's Company Shortcuts, two businesses that are devoted to improving business results by injecting skill, passion and strategy to help those entrepreneurs and sales enthusiasts achieve the results they desire.