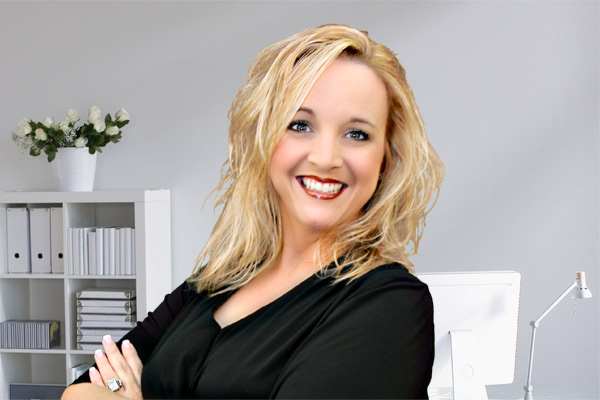 Barefoot, Blonde & Business Savvy - Carrie Wilkerson
Carrie Wilkerson is anything but your average home based woman entrepreneur. Featured on CNN, Forbes.com, Success 2.0 and Lifetime Television, Carrie is the author of, "The Barefoot Executive," a coach, speaker, and inspiration to the clients she works with and the family she cherishes. Carrie is the voice of experience. Her life has taken her from teaching high school to direct sales to information marketing and coaching -- In her own words, "I have been there and done that professionally and personally." "I am incredibly transparent and honest about how hard owning a business is and what it takes to succeed."
As the Barefoot Executive Carrie has mentored, coached, and presented to help over 100,000 men and women start and grow their home based business using proven growth methods, productivity tools and marketing. AND, she's been doing it all from home while raising and home schooling her 4 children.
This blonde business guru is very clear about her 'why'. She's not in it for the riches or status, even though she earns a high six figures. She's in it for the riches of relationship and lifestyle with her kids. She said, "For me, it is CLEARLY not about shoes or brand names, but lifestyle with my kids as the focus."
Carrie doesn't distinguish entrepreneurs by gender (male/female) but feels there is a parent-entrepreneur vs a non-parent entrepreneur difference. "The working at home juggle of house family and career can be daunting. I try to be really good about time-blocking and ignoring 'house' during 'work' hours." She also believes work/life balance is mostly a myth. "I think it's more about rythmn, ebb and flow. I strive more for full engagement. When I'm working - I'm working, when I'm with family, I'm with family."
Learning from the greats like Zig Ziglar, Dr. John Maxwell and Mary Kay Ash are high on Carrie's list plus she participates in a quarterly peer advisory meeting with 12 other solopreneurs in Houston, Texas.
Carrie doesn't live an ivory tower life – She's real. You may occasionally find her popping cheddar poppers with a diet vanilla coke, or talking to her Ty Beanie giraffe, JJ as she works. She ponders things many women business owners question. "Am I spending enough time on self-care, parenting, home and leisure? Am I putting in enough hours on the worthwhile profitable stuff?" And like most business folks she is challenged to keep up with technology which is always evolving and making masscommunications and mass-programs possible.
She couldn't live without her laptop and uses technology to communicate and get her own message out, but the mass use of technology also presents a barrier for business. And herein is an opportunity for the future according to our barefoot business maven. "More than ever consumers are craving interaction and personalization and business owners need to be willing to foster relationships in their business."
Through her journey to date, Carrie has realized that she can do more than she ever imagined. She recognizes, "that I'm pretty incredible JUST BECAUSE I take risks and steps forward... that alone, sets me apart!"
Carrie Wilkerson, the barefoot, blonde & business savvy lady had several pieces of great advice for woman business owners, "Find a mentor, find a method, stick with your message, don't jump around and don't look for instant solutions or success."
---

Christine Dubyts | www.dubytscom.com
Christine Dubyts is crazy about marketing and helping businesses stay in business, grow and prosper. As a fempreneur she has a special interest in working with other women business owners with their marketing and business growth efforts.