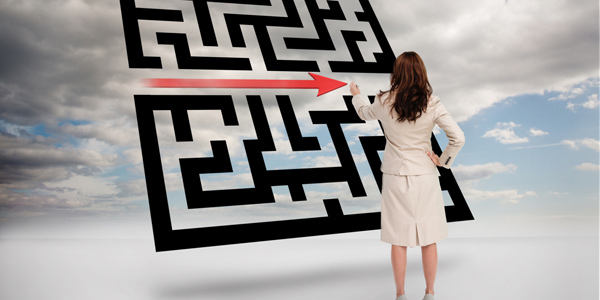 Scan & Learn, Scan & Earn
QR Codes Can Make You Money

Unless you've been living on another planet these past few years you're familiar with QR Codes. Their frequency of use is increasing daily and we're getting lots of questions about how you can use them in your marketing.
QR (Quick Response) Codes are satisfying our need for instant information. Imagine . . .
You're walking by a shoe store and you spot the cutest pair of shoes E-VER. Scan the QR code printed on the sole and BAM, a video about the features and quality of these amazing, must have fashion accessories, is playing on your phone.
You're walking by a poster advertising your favorite band of all time! Scan the QR code and BAM all the details of the event pop up on your screen, plus you get a free ring tone of their latest hit!
You're out for lunch and you grab a cup of coffee from the local coffee shop. QR code on cup. What are ya going to do? Yup, scan it and BAM, you instantly access a contest site where you can enter to win a trip for two anywhere in the world!
Yes, QR Codes are changing the way we live our lives and for businesses they are turning into a jackpot of opportunity. They can:
put your contact info at their fingertips! Put a QR code on your biz cards, when scanned a v-card is automatically added to the person's phone contact list.
increase the information space/time available. Included a QR code in your TV ad - now you've expanded your 30 second spots indefinitely!
increase engagement with your brand! Run a contest use the QR on your marketing materials to direct people to the contest landing page!
be used to grow your "likes" on Facebook.
QR codes allow you to bridge the offline and online worlds and if done creatively can engage the customer in your brand, increase awareness, earn trust and convert suspects into prospects into customers!
Make sure to scan the QR Code to learn and connect with us!
P.S. I've always thought QR codes were ugly and infringed on good design but as you can see from our header and footer you can now generate "creative" and "colorful" QR codes. Visit, http://www.beqrious.com to create QR codes with your logo or an image (even your face) and/or visit, http://qreateandtrack.com/ to create a QR code in color.
---

Christine Dubyts | www.dubytscom.com
Christine Dubyts is crazy about marketing and helping businesses stay in business, grow and prosper. As a fempreneur she has a special interest in working with other women business owners with their marketing and business growth efforts.