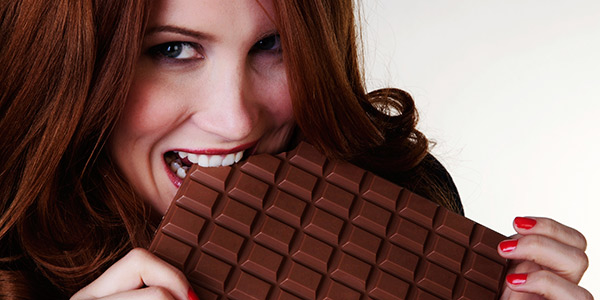 Chocolatour: A Quest for the World's Best Chocolate - Doreen Pendgracs
BOOK REVIEW:
Doreen Pendgracs, Wizard of Words Productions, 2013
Ask anyone to list some things they love, and I'm willing to bet that chocolate and travel would be near the top of that list. So, what could be better than a book that combines the two? That's exactly what Manitoba-based author Doreen Pendgracs has done in Chocolatour: A Quest for the World's Best Chocolate. This "travel narrative," as Pendgracs calls it, gives us the inside scoop how the chocolate that we love goes from the cacao pod to the luscious treat that melts in our mouth.
Pendgracs visited cocoa producers and farmers in Ecuador, Peru, and St. Lucia. This is where the cacao, also called cocoa, crops are grown, and thanks to more fair trade agreements, that production is helping many families in those countries to have very decent incomes growing what they love. From there, we go with Pendgracs to meet chocolatiers, chocolate makers, and chocolate masters in several countries in Europe: France, Belgium, Holland, Switzerland, Italy, Spain, and to the United Kingdom. She (and occasionally a travel companion) discovered—and Pendgracs shares with us— the best places to find the exact chocolate you seek.
How do you know which type of chocolate you might like best? Pendgracs explains the "personalities" of the chocolate that will best match your personality or mood. Yes, mood. There are biochemical reactions to chocolate that happen in our brain, which alters mood, and there are very valid health benefits, including mood-boosting, which Pendgracs researched and explains well. So, you'll know why you have those chocolate cravings and why, as the saying goes, "resistance is futile." This isn't just a book about chocolate and its origins. Pendgracs also points out places to stay and eat so you can get the best experience in each locale. Some of the best parts of each chapter are the Fun Facts, and the Noteworthy Chocolate for each place. Adding to the fun of the book are the Chocolatour Awards, which Pendgracs admits are subjective, and the A-Z Guide for Chocolate Lovers. Those should definitely help you decide where in the world you'd like to go on a chocolate quest. Accompanying the text are some stunning photos, mostly taken by Pendgracs, that will definitely whet your whistle for the travel—and of course the chocolate—and this, Volume One, is just the beginning.
Pendgracs is continuing her research and travel and is working on Volumes Two and Three in the Chocolatour series, which will take us to different parts of the "world of chocolate." She is also busy organizing chocolate "events" in many communities, and will be conducting her own "chocolatours" - the first one is planned for Switzerland in 2014. To keep up with all of this, visit Pendgracs' blog, www.chocolatour.net, where you will also find information on how to get these books!
So, if chocolate and travel are on the top of your most favourite things, be sure to see how these can be combined going with Chocolatour: A Quest for World's Best Chocolate.
---

Christine Peets | www.captionscommunications.ca
Christine Peets is a freelance writer and writing instructor based in Napanee, Ontario, Canada. She hopes to travel with Doreen Pendgracs on a Chocolatour. Details about Christine's work are on her website.