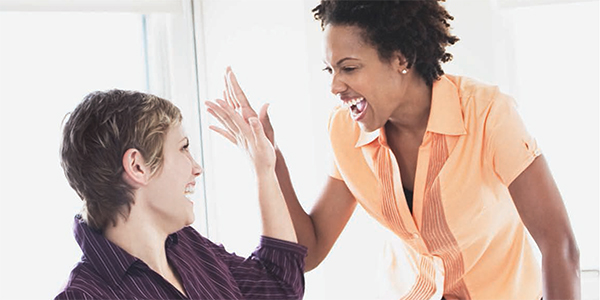 Client Success Story 101
Want to show prospects how fantastic you are? Consider crafting a case study for your business.
We love to tell people we're wonderful and provide great service, but potential clients want to hear it from objective third parties – other clients. Having testimonials on your website and endorsements on LinkedIn are a good start, but they may not tell the whole story.
A case study, also known as a client success story, gives a full picture of the products or services you offer. These studies are usually 1-2 pages long and focus on one client. The case study:
Introduces your client
Explains what their problem or need was
Shows how your company solved their problem
Case studies are useful if your company offers technical or detailed services. They will help explain to prospects what you can do for them.
Like the idea? To write a case study, you need to find a client willing to lend their name and story to your project. Think of someone who was thrilled with your services. Let them know the process won't take much time. If your client is also a business owner, remind them that their business will be featured in the story. Who doesn't like free promotion?
You need a juicy tale to fill out your 1-2 pages. If the client had a basic need with a simple answer, your case study might only be a paragraph. You need detail. How were you uniquely capable of filling client needs? What does your company do differently? Was a lot of research involved? Did you have to custom order or make something? These situations make the best success stories.
Once you have your client and situation, it's time to interview the customer and draft your case study. You can do this on your own or bring in a professional business writer. A writer may have more time or skill. They will also look at the situation from an objective viewpoint.
If you tackle the case study on your own, draft a list of questions you want answered. You need details from the client, so use a lot of open-ended questions. Also try comments such as, "Tell me more about that."
Once you have the information you need, write your story and show your draft to your client. They should not have full veto power, but you do want their approval.
After the writing, decide how you want to distribute your case study. Do you want to display it on your website? Do you want a printed version? Your professional copy should be accompanied by professional design. If you don't have a knack for making things pretty, hire a designer to help.
You may not want to stop at just one case study. Maybe you want three of four to highlight different aspects of your business or to change your web content periodically. With one or many, case studies are a superb soft-sell option. Consider adding client success stories to your marketing arsenal.
---

Susan Portelance | www.prairiescribe.com
Susan Portelance is a freelance writer, editor and storyteller. She owns Prairie Scribe in Winnipeg, Manitoba, Canada, and helps her clients craft quality communications, from web content and case studies to ebooks and blogs.