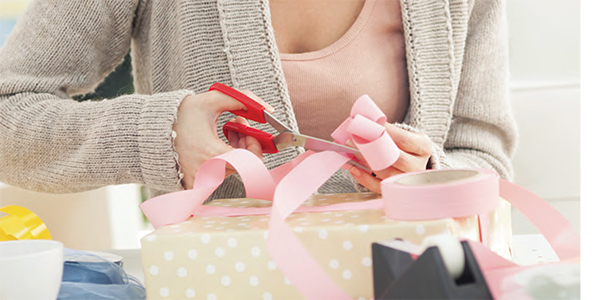 Confessions & Lessons
From a Manitoba Mompreneur to Help You Survive the Holiday Season!
There's no doubt, preparing for the busy holiday season as a "Mompreneur" is a juggle. It's one more ball in the air we have to TRY to handle successfully.
As a mom of three teen daughters, it's easier for me now than it was when my girls were younger. I was dragging them everywhere, trying to make sure they were fed, changed, occupied and entertained, all while trying to run my business and my household. Now they're older and can help me with my "to-do" lists — if I can keep them home long enough.
CONFESSION #1
I was not the most organized mompreneur, and I'm still a work in progress. Being an entrepreneur is a challenge in its own right, but as most entrepreneurs with children can attest, children add an entirely new twist to life. Over the years I can honestly say I have improved immensely with how I juggle family and work — even during the holiday season.
CONFESSION #2
I'm a perfectionist and to survive the holidays I realized I had to LET GO OF PERFECTION. I discovered no one else really cared about the details like I did. I was putting so much pressure on myself to be perfect in every way that I was forgetting the entire point of the season. When I finally realized this, I started to let go of my perfectionism.
Now come the lessons... Here are two ways I finally learned to let go of trying to be perfect.
Yes, I still put up decorations, but I'm certainly not as inclined as Clark Griswold or Martha Stewart. Why stress about such a thing? When I recall memories from my own family gatherings, I only remember certain constants that were always there. I don't remember my Grandma with perfectly manicured nails or if there was dirt on her kitchen floor. My prominent memories were just being with my family and eating amazing food – together! It was because of these memories I decided to spend more time on preparing the foods I know my family is waiting for and would be upset if they didn't get. Being completely stressed out because I'm striving for perfection would make me deserving of a lump of coal in my stocking.
I have always been a list maker. I can't survive if I don't have all my errands, chores, groceries, etc., written down and organized. If I spend a few minutes preplanning the tasks and logistics to get everything done, my day is far more productive. There is nothing worse than driving to one end of the city to do one errand, and realizing I should have done another errand while I was in that area. But remember, the "list" is a perpetual list and it will never, ever be done. The sooner you realize and accept this, the better off you will be.
The moral of this story: it will all get done. Or maybe it won't. And if it doesn't, you are the only one that ever has to know.
STOP STRESSING ABOUT DECORATING
MAKE A LIST AND CHECK IT TWICE
---

Kristen Goodman | www.totalshe.com
Kristen Goodman is the Founder and She-EO of Total She Inc. , the Canadian Home Party Plan company that believes in having fun while helping you create your very own personalized merchandise.