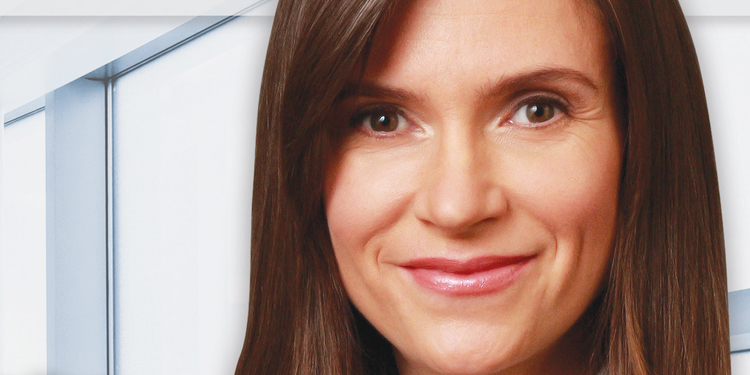 Dr. Natasha Turner: Hormones, Health and Business Success
Dr. Natasha Turner is an energetic educator, practitioner, author, blogger, and business owner who inspires others to make positive lifestyle choices and achieve personal success.
pA leading naturopathic doctor and founder of the Clear Medicine Wellness Boutique in Toronto, Dr. Turner has written several bestselling books. The Hormone Diet is based on her clinical approach for creating hormonal balance to gain strength, lose fat and live younger longer. Her second book, The Supercharged Hormone Diet, details an accelerated 30 day plan to restore your metabolism and look younger longer.
"So many of us believe we can get healthy by losing weight and many books out there focus on how to shed the pounds – whether they promote low carb, low fat, more cardio, less cardio, or so forth. However the truth is we must be healthy in order to lose weight," said Dr. Turner "Since hormones are the key to controlling our appetite and stimulating metabolism, achieving and maintaining hormonal balance plays an essential role in achieving lasting fat loss."
According to Dr. Turner, aging gracefully involves a lot of factors. "Diet and exercise are important, but so are sleeping well, reducing toxin exposure, maintaining healthy liver function, optimizing digestion, limiting stress and conquering inflammation. All of these factors can influence our hormonal activity—and weight-loss success—in truly dramatic ways," said Turner. "Once you understand this, you can actually use this to your advantage to take control of your hormones, and actually improve the way that you age."
Gaining success as a wellness practitioner, author, public speaker and more, Natasha typically works 60 to 70 hours per week. "Finding balance in my hectic schedule becomes a conscious effort. I need to make sure that I do something that is just for me. Getting enough sleep, doing yoga, treating myself to a massage, hanging out on the couch and watching a movie are all ways that I de-stress." said Turner. "Although I don't get to see friends and family as much as I would like because of my schedule, I try my best to achieve balance between the six main areas in my life – finance, relationships, mind, body, spirit and career."
Throughout her journey, Dr. Turner has learned many great lessons that she shares with other business owners. "When talking with other women business owners I tell them to be as specific as possible about needs, requirements and benchmarks for a project. I tell them not to pay for everything up front and the cheapest way is not always the best," she said. "It is also very important to have a strong team around you not only in the office but it's important to connect with successful professionals in your industry for guidance and education. Don't be afraid to reach out to people and go for lunch or a coffee to pick their brain. It keeps you moving forward."
Continuing to move forward herself, Dr. Turner's third book, The Carb Sensitivity Program: Discover Which Carbs Will Curb Your Cravings, Control Your Appetite and Banish Belly Fat made the bestseller list the first week of its release in March 2012. "As women, even if we start to make small changes in our diet, it can have huge impact on our outlook, health, and how we deal with stress." said Turner. "Easy changes include avoiding inflammatory oils including palm, vegetable, and peanut oil. Too much of these oils in our diet can turn on the hormonal signals involved in inflammation and even stimulate abnormal cell growth."
Other things to avoid include high fructose corn syrup and canned food. "Although the thought of opening up a can of soup on a cold day certainly sounds appealing, it may not be the added salt and sugar in the soup – but what is in the actual can – that can harm your health." said Turner.
Healthy foods that can help to restore, balance, and level out hormones include whey protein isolate, avocados and blueberries. "Blueberries are low in naturally occurring sugars, and contain a potent dose of proanthocyanidins beneficial for skin, cognitive function and cardiovascular health. Blueberries also increases sensitivity to insulin and may reduce the risk of developing diabetes in at-risk individuals," said Turner.
When our bodies are woking at peak performance, it can also help us make better business decisions. "To some degree your body can give you signs as to whether a course of action in business is right for you personally," said Turner. "Using a combination of intuition or "what your gut is telling you" and looking at all the facts, can help you figure out what is right for you and your business."
As parting advice for business owners, Dr. Turner shared "You have to develop a clear sense of what your business is and who it is appealing to - don't dilute your business too much. Stay focused on a clear picture of who you are, what you are doing and who that appeals to. At the same time it's important to create multiple but complimentary revenue streams to grow your business."
For more information on Dr. Turner, the Clear Medicine Wellness Boutique or one of her many books, visit www.clearmedicine.com
---

Carolyne Braid | www.cbcommunications.ca
Carolyne Braid is an energetic entrepreneur who is always ready to take on a new challenge. While continuing to run (on a part-time basis) Dancing Diva Parties, a female centric fitness/dancing company with a staff of ten, Carolyne has turned her main focus to assisting other business owners and organizations with their marketing and event planning needs.