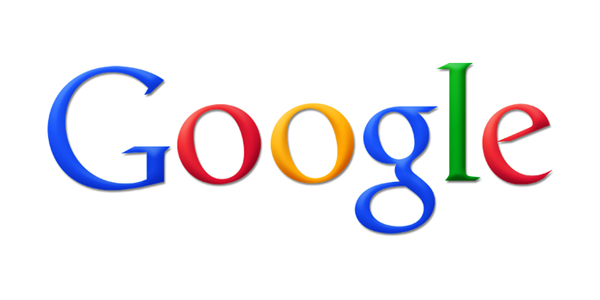 Google Your Way to Success With Google Tools!
Google has the people, the money and the channels and they've built some amazing marketing tools that you'd be remiss in at least not checking out!
The first thing you need to do is set-up a Google Account. It's easy and it'll open the doors to all the wonders of GoogleWorld. The opportunities to market and promote your business are endless and the many tools Google offers allow you to expand your market and clientele at little to no cost.
Google Analytics is a very useful marketing tool that allows you to track the traffic on your website, including where it comes from and where it goes. This information can be used to capitalize on the most frequented areas of your website and pinpoint where and how the site can be improved to increase traffic and efficiency.
A great way to stay informed is to use

Google Trends.

This feature lets you see what topics are most frequently being searched and who is looking for them. Not only can you follow trends, but you can also search specific information regarding visitors to various websites. Just enter the website of choice and a graph will appear outlining the site's daily visitors. You can also find out what other sites those visitors have looked at and what they have searched for, helping you to target key demographics.

Google Docs

is another convenience offered by Google that can be utilized no matter where you are. This tool can be used to create documents, spreadsheets and presentations online, with a variety of free templates available if needed. You can save your work and access it anywhere plus it offers you the opportunity to share documents with colleagues and clients in real time. Another useful feature of this tool is the ability to save files in PDF format, meaning brochures and other marketing materials can easily shared.
Previously known as Froggle,

Google Product Search

is free and allows you to upload product information that will appear when someone searches something relevant to your product. The searcher can click on your listing and they will be led directly to your site.
The

Google Website Optimizer

is a tool used to test website content and receive feedback as to what content is being effectively used. It allows visitors to provide direct feedback that can in turn be used to increase client satisfaction.
Keep up to date with competitors and clients with Google Alerts. This tool will send you an email update on any topic of your choosing including notifying you any time your business or product name is searched. You can also use it to update you on news of your competitors and latest product information and advances.
Make sure Google has all the information necessary for optimum exposure of your business with

Google Sitemaps

. This XML file is uploaded listing all the pages of your website, and can be updated as you add new pages. It will ensure that new pages aren't missed and that new information is available as quickly as possible.
Capitalizing on the success of social networking, Google Buzz is a feature that allows you to stay connected with customers and associates and initiate conversations with new and existing contacts. Google Buzz is built directly into Gmail giving you the ability to draw right from your current contact base. If you company already uses Twitter, the two can be streamlined so your Google Buzz feed includes Twitter updates as well. This feature is RSS enabled, meaning you can subscribe to others and vice versa. Plus, using your iPhone or Android, you can stay in touch even when you are away from the computer.
Blogging is an increasingly popular way to interact and gain valuable information from clients all while promoting your business. Use

eBlogger

to customize a template, as well as add photos and videos to your blog. eBlogger will notify you when a reader posts a response and gives you the ability to enable a multiple blogger allowance.
Like millions of others, use Google's

YouTube

to post videos about your business to gain exposure and increase product knowledge.
Expand your business to every corner of the world by using

Google Translate

. By using this easy-to-install tool you offer anyone who clicks onto your site the chance to have your website translated into whichever language is chosen as the default on their computer.
With

Google Voice

, you have the opportunity to cut down on expensive phone bills by using your computer as a phone. Some of the many advantages include the ability to phone any US or Canadian number free, receive phone calls within Gmail, send text message to multiple contacts, make conference calls and be reached anywhere with the use of one single number.
Visit Google Business Solutions for a list of services that can be used to reach new customers, enhance your website and increase productivity. Or use the Google Local Business Centre and create a listing which can include up-to-date information on products and special events, hours of operation, contact information, photos, videos and much more. This information will also be used for the 1-800-GOOG-411 service, which is another way to help customers find your business. Whether you are providing a listing or looking for one, 1-800-GOOG-411 can be accessed from any phone at any time to get you the information you need.
---

Christine Dubyts | www.dubytscom.com
Christine Dubyts is crazy about marketing and helping businesses stay in business, grow and prosper. As a fempreneur she has a special interest in working with other women business owners with their marketing and business growth efforts.