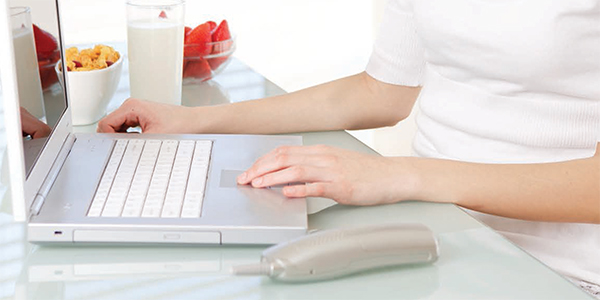 How Branding is Like Online Dating
Branding is described in a lot of different ways—telling a story, promising an experience, or providing reassurance of quality and consistency. But here's one way you may not have thought about it….branding is like online dating. The good, the bad, and the ugly.
Picture this. You're sitting across the table from David. David's an entrepreneur, a self-proclaimed pioneer of innovation. He's working at a new company that just got out of beta, the website's live, the brand's growing. He's whispering sweet nothings into your ear. Promising to fulfill your wildest fantasies. And you're falling for it.
Now halfway through your second cosmopolitan you start to notice some cracks in David's story. He's mixing up where he went to college, he calls you by a name that's not quite yours (Lisa - Leslieclose enough for David). That charming southern drawl seems to have faded as the empties pile up on the table. Mr. Right starts to transform into Mr. "Please get the check so I can get home into my pajamas and watch Downton Abbey." The experience is not what you were expecting. Definitely not what you were led to believe from pre-date online flirting and courting.
We all know the expectation you have when going on a date with someone you met online.
You expect the person to look like their picture, hold the profession listed in their bio and have the ability to carry a conversation as eloquently as they do through messages shared over the Internet. If they can't, well…that's a prime example of all sizzle and no steak. It's a real turn off in dating…and in branding.
You might not have experienced this specific online dating problem, but truth is, if you've ever relied on a brand to deliver you a product in a 3-5 day span and it didn't, or sent a tweet to a business you didn't hear back from, or walked into a store and weren't greeted, you've been a victim of a brand not delivering on its promise.
You probably have your list of dating deal-breakers (must be a non-smoker, love his mother, be taller than you when you wear your killer Jimmy Choo's). And customers have their own sets of deal-breakers too. They may be intrigued by a pretty picture or a tempting promise, but if a brand doesn't deliver on its brand promise—on the first try—they won't usually become a return customer.
Customers are not loyal to companies that don't provide the promised services. Just like you shouldn't continue dating someone who didn't deliver on the first date.
SO HOW DO YOU AVOID BAD BRANDING THAT'S LIKE A BAD DATE?
If you are building a business and a brand, the most important thing is to deliver on your promises. For example, if you are a food business, don't launch with 35 flavors. Pick 5 that you know you can knock out of the park—every time. If you are a service brand that promises to make your clients' lives easier, don't undermine this with a complicated registration process, such as asking for information you don't really need and aren't going to act on. Offer flexible payment plans and send friendly reminders when it's time to renew. Make sure your brand promise is felt—not just told—in every single interaction.
---

Julie Cottineau | www.brandtwist.com
Julie Cottineau, founder of the brand consultancy BrandTwist, has been an executive at Interbrand and VP of Brand for Virgin, and regularly posts free, actionable branding advice like this on the BrandTwist blog and newsletter. To learn even more about brand building, check out her new 8-week online course, Brand School, that gives you all the knowledge and hands-on exercises you'll need to build a profitable brand