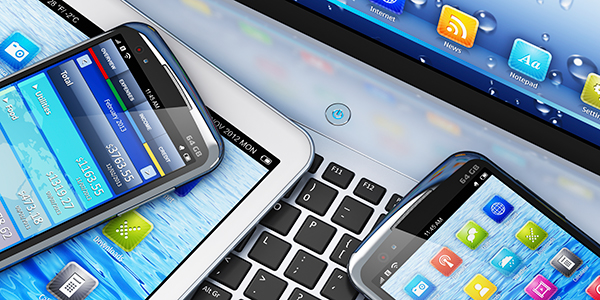 How To Run a Successful Social Media Contest
People love contests. It almost doesn't matter what the prize is, just so long as there is one to win. However, many businesses don't consider this simple yet highly effective marketing technique, probably because they think it's expensive, timeconsuming and not worth the effort. However, social media offers the perfect medium for running contests. Here's why:
It suits all budgets: there's no need for diamonds or ski weekends in Switzerland. A Kindle, a simple tablet or maybe two tickets to a concert is enough to get people excited. Better yet, you can even offer up as prizes some of your own products, which brings you extra advantages. Of course, the bigger the effort you require from your contestants, the bigger the prize has to be.
It helps you stand out in the crowd. There are so many businesses on social media that it's very hard to stand out and reach your audience. Contests can help you get there.
It helps raise engagement quickly. If you want more likes on Facebook, more followers on Instagram or Twitter, more comments, retweets and shares, then contests can be a godsend. Not only do contests help raise engagement, they do it quickly.
It helps raise traffic to your website. If you include your website in the contest, you will get even more traffic. Just make sure your website is ready to retain these visitors even after the contest is finished.
So now that you know why you should run a contest, you need to know how to run a contest. I've looked for the best tools that can help you run the perfect competition on any of the major social networks, with minimal effort required on your part. However, always make sure you know the rules of the social network you use. They sometimes have restrictions. Let's take a look at the top social networks to use for your contests and the tools to help you.
Top social networks for running contests
Facebook - Facebook is a great medium for contests for many different reasons. There are many great tools that you can use. It has over 1 billions users and you can also advertise your contest on it, with great targeting and small prices. Unfortunately, there are also quite a few restrictions for contests. Carefully go through the rules and regulations before you start. You can go through all of them here and here. Some of the most important restrictions to remember are:
You must use a third-party application to run a competition on Facebook.
You can't ask people to like, comment, upload and share videos or photos, or check in as a way of entering your competition.
You can't use the "like" button or any Facebook function/feature as a voting mechanism.
Twitter - Twitter is a great platform for running contests, and there have been many wonderful success stories. Hashtags can be great fun but sometimes for the wrong reasons. You have to take extra care to make sure your hashtag doesn't read as something horrible or too funny to take seriously when all the words are run together. You should also know that Twitter has its own rules and regulations as well as some encouragements for running a Twitter contest. You can go through all of them here.
Pinterest - Pinterest almost seems like a social network that was made for contests. It's so easy and fun to do. It even rhymes…pin to win! It's the perfect platform if you sell almost any tangible product. For example: clothes, jewelry, art, and furniture. Just like Facebook and Twitter, Pinterest has ever-changing terms and conditions regarding contests, so make sure you check them out here.
Instagram - Instagram is another great medium for hosting social media contests. Instagram contests are exclusively photobased. However, you must not forget about hashtags. Just like Twitter, hashtags are how you track your contest and will help you achieve your goals. If you want to read how others have hosted great competitions on Instagram, then check out the Deftones story on the Instagram blog.
YouTube - Hosting video contests on YouTube is not as easy as the other social networks we've discussed. In general, video contests require more work than most other contests. This means you need to have a large, loyal following that loves your brand or an amazing (aka expensive) prize. People will sometimes not even enter a sweepstakes contest because they can't be bothered. Still, if you have a decent following and an idea for a contest that won't require much effort from your fans, a YouTube contest can generate awareness for you. For more information on YouTube guidelines and some tips from Google/YouTube, go here.
8 tools to help you run the perfect social media contest
---

Lilach Bullock | www.socialable.co.uk
Lilach Bullock is passionate about getting tangible results using social media. Listed as one of the top 20 Women Social Media Influences in Forbes (2013) and is one of the most dynamic personalities in the social media market, she actively leverages online marketing for her clients and her own advantage. Lilach is consulted by journalists and regularly quoted in newspapers on social media related matters.