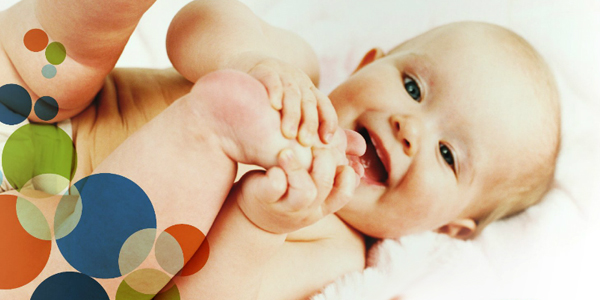 From Headz to Butz - Majda Ficko
Majda Ficks, Hair Do Zoo & Olen Cosmetics - Business Profile
Ever wonder how the busiest people seem to accomplish more than the rest of us in a day? Majda Ficko is one of these women.
Majda is the owner of Hair Do Zoo, Canada's first specialty children's hair salon and mother to three children who keep her hopping. But that's not all. In her quest to find the best diaper rash cream for her son, Majda also created and launched Baby Butz, a product that's winning the praise of pediatricians.
How did she get started on this busy path?
Majda became a licensed hairstylist at 18. At the age of 21, she embarked on the entrepreneurial path with her own salon in Winnipeg's Osborne Village, Majda & Company. She had great success with children, which gave her the idea to launch a children's only salon – A first in Canada! Since boisterous children often create a zoo-like atmosphere, Hair Do Zoo was born. The Zoo now offers two locations on Corydon and Dakota for the convenience of Winnipeg parents.
When asked what makes a great hair stylist for kids, Majda says she looks for "mature stylists. The must have experience, patience and must love kids."
Catering to children has given Majda special insights into creating a positive atmosphere for kids who may not want to sit still for a haircut. The best piece of advice she offers to parents when they bring their children in to the salon? "Make sure they're not hungry or tired…hungry and tired children don't really want to be anywhere," Majda says.
During this time, Majda also started to work with a chemist to design her own line of hair care products.
While Majda's salon career was blossoming, she became a parent to three children: Demitri (15), Paris (13) and Ryker (9). Juggling parenting and entrepreneurial duties is tough enough for anyone, but Majda's son Demitri was born with Cornelia de Lange, a disorder so rare many doctors don't even know about it. The syndrome can affect both mental and physical development, as is the case with Demitri. He was not expected to live and spent much of his first three years in hospital.
With determination, stubbornness and very little sleep Majda took care of her family and business at the same time, but did shelve her hair product plans with hopes of reviving them in the future. Demitri still requires 24 hour care but the family is resolute on staying together at home.
Demitri faces a constant risk of diaper rash and Majda first used a special diaper cream obtained from her local hospital. When they stopped carrying the product, Majda was forced to use inferior commercial products. Using her own resourcefulness and contacts, Majda called the chemist she previously worked with.
Together they started to develop her own diaper rash cream. It took two years to formulate an all-natural and chemical free product that worked and worked brilliantly. It was only intended for personal use, but after seeing how well it worked, Demitri's pediatrician told Majda she should market the product so other children could benefit. Majda's second enterprise, Olen Cosmetics Corporation, was created to market the cream, now aptly called Baby Butz. In 2005, Majda submitted her product to Health Canada for licensing approval. The process is long, but in 2008 she had her licence.
The product has been an incredible success, but the process did not come without challenges. Majda says the biggest hurdle she faced was marketing her cream. It took a lot of effort to create a knowledge and understanding of her offering.
Baby Butz was submitted to PTPA (Parent Tested, Parent Approved), North America's largest voluntary review committee in the spring of 2011 and she received their seal of approval later that year. The PTPA news release created an explosion of demand for Baby Butz and Majda was even invited to participate in both the Oscar and Golden Globe gifting suites where she handed out Baby Butz cream to stars and pregnant celebrities.
It was a dream come true.
You can purchase Baby Butz cream in Manitoba, Saskatchewan, Alberta, British Columbia and New York at local baby boutiques, health product stores and pharmacies. The cream is also available in all Canadian Safeways and Sobeys stores. Pediatricians are also providing samples of the cream directly to their patients.
What is the most valuable thing Majda learned in the process of creating and marketing Baby Butz? "To be a success in business, whether offering a product or service, yours must be superior and has to stand out from the crowd by offering something extra or different. And you have to be properly financed to do it."
Wise words from a woman who knows how to create her own success.

---

Susan Portelance | www.prairiescribe.com
Susan Portelance is a freelance writer, editor and storyteller. She owns Prairie Scribe in Winnipeg, Manitoba, Canada, and helps her clients craft quality communications, from web content and case studies to ebooks and blogs.