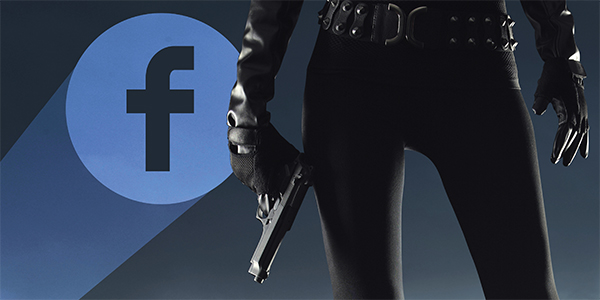 The Social Media Super Hero - Lilach Bulloch
Raising a business and a child no task for mere mortals
Being named to the Top 20 list in Forbes, being a finalist for entrepreneur of the year award at 10 Downing Street and selling one profitable company to create another are milestone achievements for Britain's Lilach Bullock, founder and CEO of the social media company Socialable. But it's being a mother with a flexible schedule that's her most satisfying and gravity-defying job yet. Lilach is the CEO and founder of Socialable, a one stop shop for social media services. She created the company after launching and selling another three years after the birth of her daughter, Emily.
When my daughter was younger she came home from school with a picture that she had drawn of the family. She had drawn herself and her dad as normal-sized people standing with the cat. I seemed to be flying above them and the trees rather than standing with the rest of the family. She explained that the reason for this was because I did so much stuff all the time, I had to be like a super hero to get it all done.
Socialable has since grown to be one of the UK's most highly sought digital marketing agencies with Lilach at the forefront as a popular commentator on social media trends and business. Viewed as a social media pioneer and a prolific writer and speaker, she was named to the Forbes Top 20 Women Social Media Power Influencers list and is regularly quoted online in Forbes, Sunday Times, Social Media Today and BBC Radio. Her books have achieved number one status on Amazon for small business marketing and entrepreneurship, and her website gets an enviable rate of traffic, over 600,000 page views each month.
Designing her business to fit her desired vision and interests has been a main factor of her success, said Lilach.
"I have been in business for ten years and have always been entrepreneurial and have run my own businesses in a flexible way, fitting it around growing my family. I am very determined and it helps that I am passionate and love what I do. I really enjoy the time that I put into running the business and the subject matter is one that is ever changing and of huge interest to me," she said.
Loving what you do makes juggling the demands – and flying above the skyline – easier to handle. On the days when overwhelm threatens, Lilach is motivated by her family and a vision board that shows a peaceful setting of blue sky, and a beautiful home with lovely gardens and restful places to sit. Working in a business and raising a child means giving up the "9-to-5" lifestyle and adapting to the needs of both while carving out a place on the schedule for "me" time. Lilach questions if the conventional definition of work-life balance is realistic for entrepreneurs.
"I'd be lying if I said I'd found it! I think that balance to me is a place where I want to get to where I am happy and have eliminated much of the stress from my environment. Working mums who run their own business always have to make sacrifices and one sacrifice that you have to make is to have less "me" time. This means however that when you do get time to yourself, it is more valuable. Instead of just sitting and reading a book, I will spend time on a spa day or really pamper myself," she said.
Doing business in what is still a male dominated field is not without challenges, as many fempreneurs can attest.
"I think that women entrepreneurs, especially mothers, can really face some big challenges in this industry. I work in a very male dominated industry and for some women, the confidence that you need to succeed in a male dominated world can be hard to find. You need to be competitive and tough, which don't always come naturally for many women," she said. "You have to be able to separate friendships and emotions from business and try to get to a point where the positive outweighs the negative."
But there are pluses, too. "Being a woman in a male dominated world can be used to your advantage. After all, it gives you more opportunities to shine and be seen in the crowd."
"Women are born organizers, who are naturally great at multitasking, networking and building relationships. These natural skills sit alongside the learned skills of confidence and competitiveness and lead to a rounded person who is able to empathize with those around her and encourage like-minded people," she added.
Developing two successful businesses has taught her more about herself. "I have discovered that I am incredibly competitive and driven. I love to work hard and I work best when I surround myself with people who support, motivate and inspire me. I have discovered I can't do it all on my own and a strong support network is priceless," Lilach said. She values her business partner for making decisions together.
She thrives under the challenges of navigating the daily to-do list while keeping up with the pace of digital marketing and social media. Her clients and media on and offline look to her for up-to-the minute advice on using the right tools to stand out from the crowd.
"Social media is constantly changing. Almost all of the main networks are changing their rules, so staying on top is crutial. Businesses these days want more and more from their social media dollar and with more noise on the social media front, it can be hard to be heard. We constantly have to work harder and be more and more creative to ensure we are staying ahead of the trend. We really focus on driving engagement for our customers," she explained.
Knowing where your customers spend time online and how they like to receive their information is what matters, rather than trying to be everywhere. The use of mobile devices has also been a game changer. "I see the future of social media changing on a very regular basis. It will become more image focused and companies will have to work harder to be seen and heard due to so many people making use of social media opportunities out there. Obviously with the trend for mobile devices growing, it's important that anything you do social media wise is compatible with the mobile market," she said.
And just in case you were wondering, technology is never more than her arm's length away. Just the thought of being without her iPhone makes Lilach nervous, she admitted.
A reason to stay motivated is never far away either. In her desk drawer is a necklace made of painted pasta, created by her daughter when she was younger.
"My daughter Emily inspires me. I'm very conscious that as a working mum I carry a lot of guilt and try hard to be a good role model to her. When she tells me that she is proud of me, it makes all the hard work worthwhile. I do it all for her."
PLAN
Do the boring stuff first. This gets you to your end results. Understand You can't do it all on your own and that you need a good support network around you.
TAKE ADVICE
Listen to those that are successful.
ACCEPT
You are going to make mistakes and learn from them.
SET BOUNDRIES
Life as an entrepreneur is going to be very different from a 9-to-5 background. Be prepared for this from the start.
BE PASSIONATE
Your new role will be demanding and hard work, so it's important that you are passionate about your business and truly love what you do.
MANAGE STRESS
It can be stressful. Put things in place to eliminate stress much as possible.
---

Sherri Garrity | www.sherrigarrity.com
Sherri is a business strategist who's determined that no one should have to quit their business to return to a J.O.B. to earn good money! She helps entrepreneurs design business models that allow them to enjoy life and love what they do. She walked away from a successful marketing career and a raise to start her own virtual coaching and training business so she could work from the middle of nowhere with clients from anywhere.