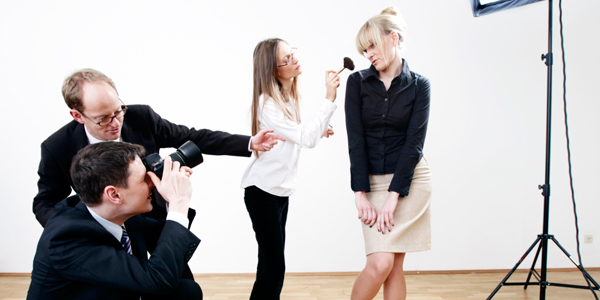 Tips for Better Professional Business Portraits
We live in a highly visual world. With the web and social media playing a major role in our marketing strategies, it's more important than ever to project a professional image of your company and yourself, and to make sure your brand is recognized.
As a professional photographer for almost 20 years, I'm experienced in helping business professionals achieve the right look for their individual needs. Here are some tips to help you prepare for your photo session.
Hire the right photographer


Meet the photographer or studio director before the photo session to lay the groundwork.

Establish a personal rapport with the photographer and their team. Do they have experience in business portraits? Can they show you examples of previous sessions? Do they have suggestions for your session? Are they open to your ideas?
Discuss whether your session should take place in studio (backdrops?) or on location (which locations?).
Discuss how your photos will be used (LinkedIn, Facebook, website, marketing materials).



What to wear

The darker the suit, the more professional you'll appear. Black and other dark hues are associated with being powerful and commanding respect. However, you don't need to wear all black.
Simple is best. Think about clean lines when choosing your clothes. Your face, not your outfit, is the most important asset to project your image as trustworthy and competent.
Wear flattering clothing that fits well and colours that are good for your complexion.
Dark, solid colours or with subtle variations, vertical pleats, V-necks (not too revealing), and long chains are all slimming.



What NOT to wear

White, light beige or pastel shirts without a jacket.
Bold patterns on a shirt or jacket: they distract from your face, and can create an unpleasant optical illusion in online photos.
Sleeveless shirts.
Jewellery and grooming
A string of pearls is classic, a bold necklace shows style and panache, and a striking scarf (with one accent colour and no distracting pattern) brings the focus up to the face.
Bring hair styling products and makeup to reapply if needed, especially lipstick.
---