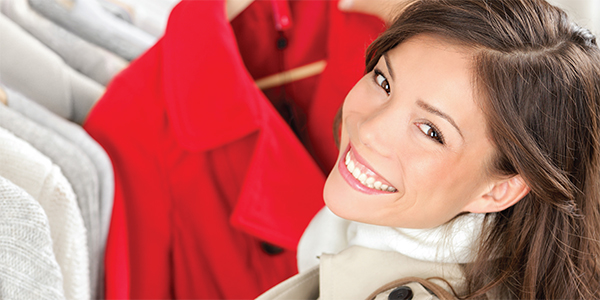 Top 10 Business Clothing Mistakes For Women
I am often asked about what professionals should wear to work. The questions – from bosses, employees and even reporters – focus on how employees should dress in today's casual workplace, indicating that years after the "rules" were relaxed, many are still confused.
The key point I always stress, is that your clothing choices can enhance your reputation or detract from your credibility.
This list is based on what I have seen in the workplace as well as suggestions from seminar participants, and features what to avoid.
Dressing in clothes that do not fit. If your clothes are too big, you look like a little kid in your big sister's clothing. If your clothing is too tight, you could be over-emphasizing body parts. When in doubt, take clothes to a tailor for a professional fitting.
Wearing skirts that are too short. Short skirts draw attention to your legs. If you sit down when wearing a short skirt, you expose even more leg. Is that where you want people to look? Plus, you can find yourself labeled with a trivializing nickname: A woman named Susan wore very short skirts and her coworkers referred to her as "Suzy Short Skirt."
Wearing short socks. Short trouser socks, or socks that fall down, expose skin when you sit and/or cross your legs. It is distracting and not an attractive look.
Showing cleavage. Sexy is not a corporate look. Low-cut tops that expose cleavage draw attention to this body part and are not appropriate in the office. People tell me that they don't know where to look when conversing with women dressed this way.
Wearing a bikini when at a pool with business associates. Whether you are going on an award cruise or attending the company picnic, it's not the time to expose everything!
Drawing attention to your clothing because of your color choices. Do you want to be remembered for what you said or for what you wore? I am NOT saying don't wear color – just choose color carefully.
Wearing shirts or T-shirts with inappropriate sayings, pictures or childish designs. A job candidate wore a shirt with large red hearts on it to an interview. She didn't get the job. Following the interview, all the interviewers talked about was her shirt.
Ignoring your shoes. People notice shoes. Your shoes should be clean, polished, and in good condition. This shows that you are paying attention to the details.
Dressing inappropriately for business social events. The company holiday party, conferences, or dinner at the boss's house are still business events, and your clothing choices matter. Choose appropriately keeping the above tips in mind.
Ignoring your grooming. Clothes need to be clean and pressed. Do not have chipped nail polish or come in with a 'messy pony.' They become distractions.
---

Barbara Pachter | www.pachter.com
Barbara is an internationally-renowned business etiquette and communications speaker, coach and author. She has delivered more than 2100 seminars throughout the world including the first-ever seminar for businesswomen in Kuwait. Her 10th book, "The Essentials of Business Etiquette: How to Greet, Eat, and Tweet Your Way to Success," (McGraw-Hill)was recently published. She coaches women internationally on Executive Presence via Skype.