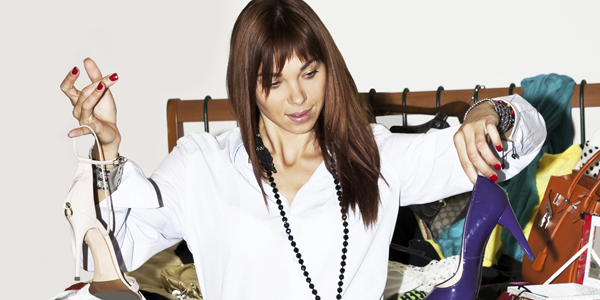 Wardrobe Success Made Easy
Shirley Borrelli is a professionally trained personal image and style consultant who has styled for 100's of people, including Lori-Ann Muenzer, Canada's first Olympic Gold Medalist for Cycling. Here are a few of her tips to clean up your wardrobe and dress for success this spring.
1. If you didn't wear it, don't store it! When it comes to your closet, fall and winter are the same season, just like spring and summer. You've had plenty of opportunity over the past 6 months to wear everything in your closet, but you chose not to. Figure out why you didn't make the choice to wear something and then remedy it (alter it, clean it, purchase something to coordinate with it) or choose to donate or consign it.
2. The 80:20 rule applies to your closet. You wear 20% of your wardrobe 80% of the time. You accumulate that other 80% to make you feel like you have options. In reality you only have time to style 20% of your wardrobe.
3. You want to stand out as a business owner and draw the attention you deserve at community events and networking functions. If you buy one new thing this spring, make it pastel. Modernize your neutrals with pastels. Black pants and colour tops are not enough anymore. If you are worried about pastel colours drowning you out, pairing them with dark neutrals (navy, black, brown, or eggplant) will avoid washout. Pastels come in many forms; watch for them everywhere this spring.
4. You are your brand. When people meet you, often times there is a disconnect between your brand image and the way you personally present yourself. Pay attention to how you present in public. As a woman in business, you must represent your brand well at business, in your community and during networking events.
5. Navy is the new black.
Spring may be ever elusive this year, but don't let that stop you from standing at the ready with a wardrobe primed to help you dress for success and look your best.
---

Christine Dubyts | www.dubytscom.com
Christine Dubyts is crazy about marketing and helping businesses stay in business, grow and prosper. As a fempreneur she has a special interest in working with other women business owners with their marketing and business growth efforts.