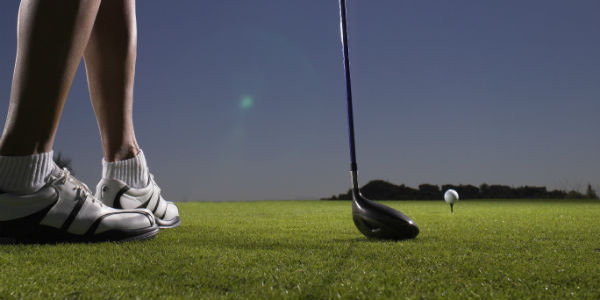 Beyond the Perimeter: In Search of the Longest Short Drive?
While Winnipeg is our province's largest city, it doesn't have the corner on successful women-owned businesses. And while spring may seem to be keeping her distance, we know that she'll get here, eventually. In this issue's regular Beyond the Perimeter feature, we highlight one of Manitoba's most unique practice facilities and golf courses created and operated by two fempreneurs.
SOUTHSIDE GOLF COURSE
Owners: Wendy Mandryk & Tracy Kibsey
Location: 2226 Southside Road – just south of the floodway off 59 South on Southside Road
Phone: 204-254-6709
Established: Driving Range in 1993 and Golf Course in 2000
Website: www.southsidegolf.ca
Just a short drive outside of the city limits, first time visitors are often astounded to find the full range of services and amenities of the Southside Golf Course.
Nestled in beautiful surroundings ten minutes from the St. Vital Centre shopping area, the unique golf course offers a layout that's perfect for the player who wants to finish a full round in less time, without sacrificing challenge (with 10 par 3's, 7 par 4's, and one par 5, all designed around 11 lakes, it's not a carefree walk in the park) while also welcoming for the novice golfer who may find a longer course too intimidating.
It's also home to Winnipeg's finest all-grass driving range. The property contains a fully stocked pro shop, Bunkers Bar and Grill restaurant and banquet facilities, an outdoor patio, landscaped arbor area and waterfall feature.
Southside is majority owned and operated by two women, Wendy Mandryk, and Tracy Kibsey, who saw the potential in a lush wheat field more than 20 years ago, when they envisioned creating a practice facility that would truly mirror a golf course experience.
Southside has since developed a reputation for a friendly and professional atmosphere, quality instruction, attractive and welcoming programs and leagues.
Pullout Quote: "When I think about buying a wheat field in 1991 and looking at what we have done since then, I am almost in disbelief. To have people come in, say they love the course, and feel so good when they are here, means we have realized our dream."
The course attracts people from Winnipeg and surrounding areas, and has created employment with a family feel for staff, many who live in the local community of Grande Pointe and vicinity.
It hasn't been without its challenges – including a downturn in the industry when supply began outpacing demand, seasons of bad weather, financial pressures and other factors taking their toll, Wendy says.
"I believe that my biggest mistake as an entrepreneur was being undercapitalized when we started our business. We were so eager and confident, that we did not recognize the hurdles that lay ahead. Financial compromises, stress, illness, relationship issues, all surfaced as we tried to get our business off the ground. Today we run a viable business which is growing. As I reflect, my take away is, at what cost?"
Wendy offers this bittersweet piece of advice for other fempreneurs.
"I realize that for me life is short, you never know what it will bring, and it is important to find the balance between personal and business, doing and being. My advice to each of you, which I did not follow, but now embrace, is to pursue your dreams and pay attention to things that you can never get back...time with loved ones, personal growth, self care. You are courageous, I applaud you!"
So what's next for this duo? Time will tell, says Wendy. But it will contain more of the good stuff.
"Our business is finally at a place where it's viable, we have excellent staff, and I can focus more on working on, rather than working in, my business. The course is in great shape, we are getting busier and we can concentrate on the details that will enhance our customer experience. I have been working on finding the balance between my personal and business life and hope to enjoy life more and to play more golf."
---

Sherri Garrity | www.sherrigarrity.com
Sherri is a business strategist who's determined that no one should have to quit their business to return to a J.O.B. to earn good money! She helps entrepreneurs design business models that allow them to enjoy life and love what they do. She walked away from a successful marketing career and a raise to start her own virtual coaching and training business so she could work from the middle of nowhere with clients from anywhere.