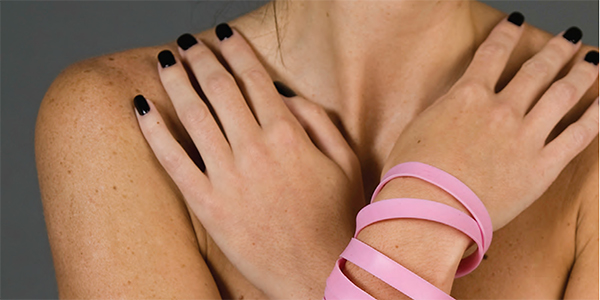 What to Know if You Are Facing a Mastectomy
More than 22,000 Canadian women will be diagnosed with breast cancer this year. The majority of these women will be treated, recover and go on to live full and happy lives.
When a woman is diagnosed with breast cancer she experiences many emotions including fear, disbelief and apprehension about what is to come. Many women feel a loss of control as treatment decisions are made. Treatment for breast cancer may include radiation, chemotherapy, surgery, hormone therapy or a combination of these therapies.
As a woman prepares for mastectomy surgery it is difficult for her to think beyond the surgery itself and imagine what her post-mastectomy body will look and feel like.
She may be given the choice of having immediate reconstructive surgery at the same time as the mastectomy. When this treatment approach is successful, it not only reduces the number of surgeries that she will undergo, but it can also have a significant psychological benefit. Unfortunately, success is not guaranteed and immediate breast reconstruction is not always possible. Enduring the risk, pain and recovery of another surgical procedure after getting back to some kind of normal is not a good choice for many women.
How is a woman to deal with the changes that occur following the removal of a breast or breasts? Clothing and undergarments don't fit comfortably and there may be extra sensitive areas that need protection. Many women don't feel happy or confident about their appearance, which can have a negative impact on every aspect of their lives.
It is unfortunate that breast prosthetic options are not usually presented to women before surgery. In fact, prosthetic options are rarely presented at all, and women are often left to fend for themselves while they recover. A properly-fitted breast prosthesis is an excellent alternative that is risk free and effective.
Bressanté was created to address the special needs of women that choose to wear breast prostheses. We have developed 3 styles of breast prostheses: the Curve, the Cameo and the Ultra Custom.
Our breast prostheses have different features, price points and levels of customization because we know that each woman is unique. All Bressanté breasts are soft, lightweight and beautiful. They can be worn for a variety of activities and no surgical bra is necessary.
We believe that women deserve to have all the information about prosthetics and surgery, so they can make an informed decision about managing post-mastectomy body changes.
---

Wendy A. Smith | www.bressante.com
Wendy Smith is the founder and president of bressanté and a Certified Prosthetist and Clinical Anaplastologist. She has built an international reputation for excellence in the development of new techniques for creating highly detailed, medically and aesthetically accurate, fine prosthetic devices such as hands, fingers, ears, noses and breasts. bressanté Inc. provides help for women to a choose prosthetic solution that best fits them.