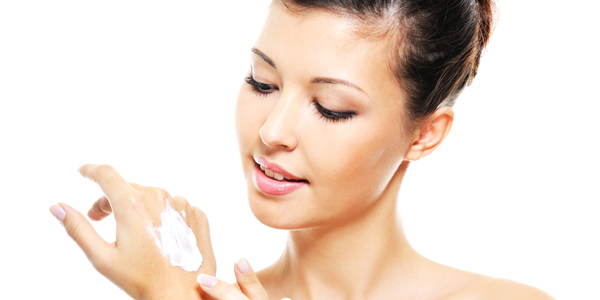 Baby, It's Cold Outside!
Winter Skincare Tips
The colder months can really wreak havoc on our skin - and not just on our face, but our hands, feet and body. As soon as the heat is on indoors, our skin starts to dry out. Dryness can cause a general tight, dry feeling, flaking, cracking, and even eczema.
Exfoliate for clearer, smoother skin
Exfoliating removes dead, dulling skin debris to prevent congestion and improve hydration from toners and moisturizers. Exfoliate in the morning before you apply toner, moisturizer, SPF, and makeup. Did you know makeup will last longer on exfoliated skin?
Drink water and use humidifiers
Drink lots of plain, filtered water every day to maintain critical moisture balance for the body and skin and help in detoxification. If you drink caffeine, drink more water. Use small humidifiers throughout your home to put moisture back into the air.
Make an appointment with a skin care specialist
A facial with an esthetician is a good investment because they can analyze your skin type, troubleshoot your current skin care regimen, and help tackle any problem areas. They will recommend winter skin care, too. For example, avoid harsh peels, masks, and alcohol-based toners or astringents that can strip vital oil from your skin. Instead, use a mild foaming cleanser, a toner with no alcohol, and masks that are "deeply hydrating," rather than clay-based. You may also need to wear a thicker, heavier moisturizer for winter.
Be kind to your hands
The skin on your hands is thinner than on most of the body and has fewer oil glands, so it's harder to keep your hands moist, especially in cold, dry weather. Wear gloves when you go outside and never wear wet gloves. Be sure to moisturize regularly with a hand lotion or heavier body butter.
Lather up your feet before bed
During the winter, your feet need a little bit of extra moisture. Body butters and moisturizing foot balms will make a big difference. Apply them before bed and put on a pair of soft socks. Using a body scrub regularly on your feet will also help moisturizers sink in faster and deeper.
Remember suncreen
Sunscreen isn't just for summertime. Winter sun combined with snow glare can also damage your skin. Look for chemical-free formulas with the most natural ingredients.

---